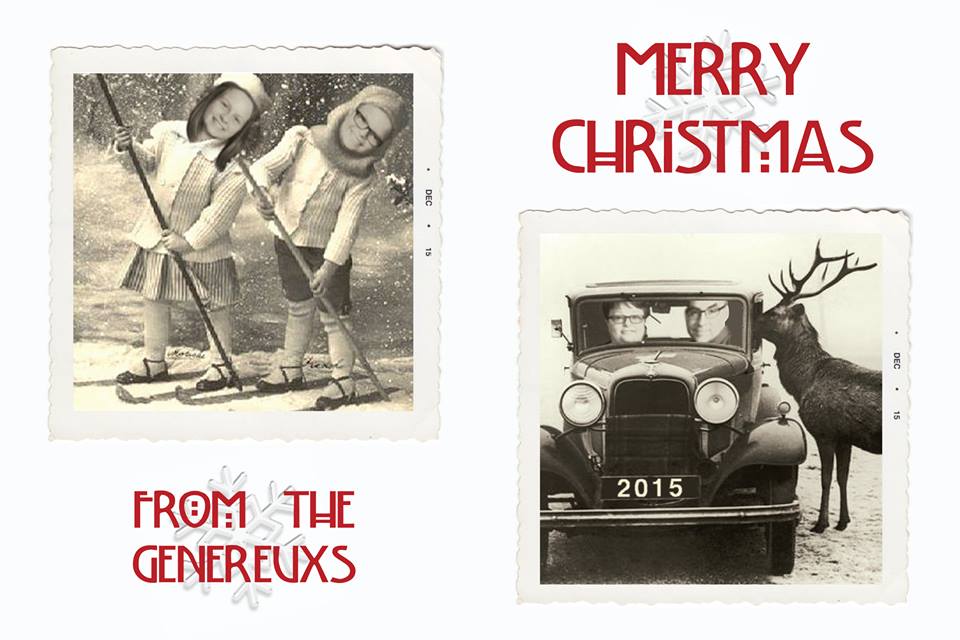 Each year for the past decade I have created custom-made photos for Christmas to send out in Christmas cards. (Well, except for 2013 when my daughter made the picture for that year.) It is interesting to look back through the years, both to see how my kids have grown, and what I was trying to do creatively that year.
This year (the 2015 card seen above) I decided to do something unique that I had not done for this series before. I used Adobe Photoshop to insert my family into humorous vintage photos from the good old days.
What follows is a description of the previous years throughout this series.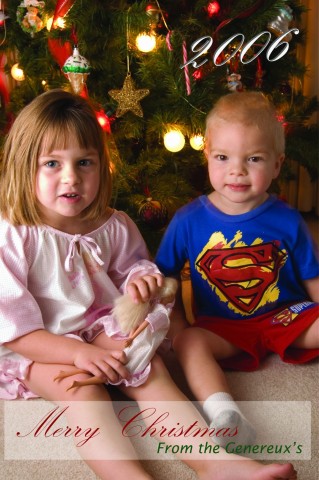 In 2006, I was making a serious effort to do some studio lighting and make a nice portrait. Well, I don't have any formal training in studio lighting, and it was more like a DIY effort in studio lighting. I believe I used a homemade soft box and a slave flash that year. My kids were 2 & 4 at the time, and this is one of my favorite photos in the series.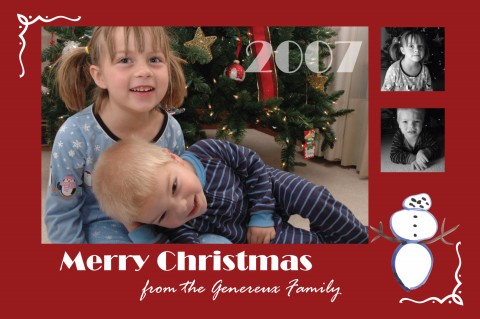 The next year, I tried for a repeat of the previous year. At three years old, my son was less cooperative and refused to sit still for a portrait. I finally gave up and just showed the world what I went through in this effort. I like how this card turned out as well, because my daughter (then in Kindergarten) did the snowman painting for me in watercolor.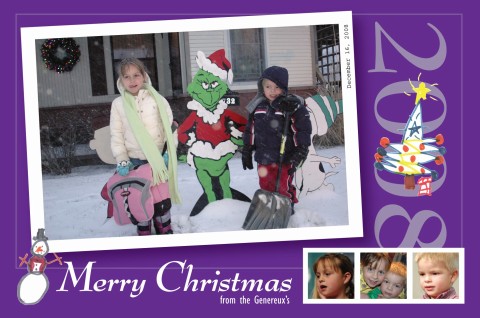 We had a white Christmas in 2008, so I showcased that fact this year. Once upon a time, I custom made yard decorations as well. The Grinch in the photograph is one of these homemade decorations. My daughter drew the snowman and Christmas tree clipart shown this year as well.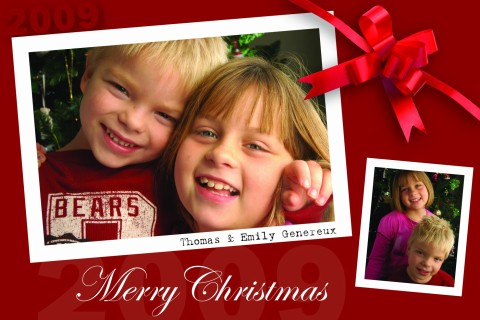 2009 is another of my favorites. That year I went for a more minimalist approach. The bow is my original photograph of a ribbon we had on hand. I like the idea of creating all of the elements used in the picture. I played with the typography more this year than in previous years. I created a subtle 2009 in the background, as well as the 2009 in the upper left. I used Adobe Illustrator to set the type and to do the layout. The ribbon was separated from the background with a clipping path in Illustrator.
The portrait used that year was not made without some effort. You can see some of the rejected photos by clicking the picture below: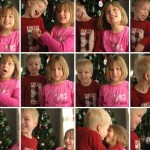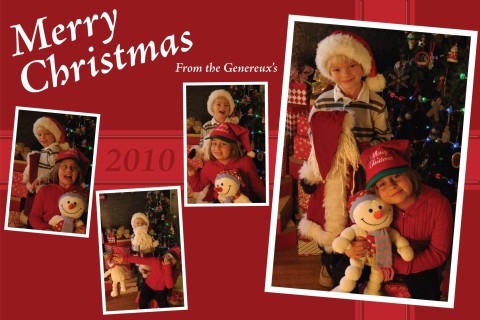 By 2010, I was well into my PhD studies, so I was simply using similar concepts from previous years to save time.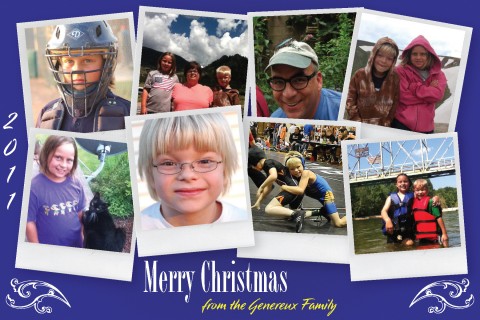 2011 was a memorable year because I presented at the COLTT conference in Colorado that year. We took a memorable family vacation in Boulder on that trip. I also took my kids canoeing in Tahlequah, Oklahoma that year, so we showed highlights from those trips.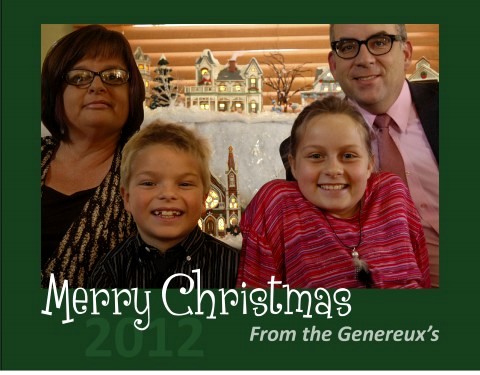 We did a family portrait in 2012.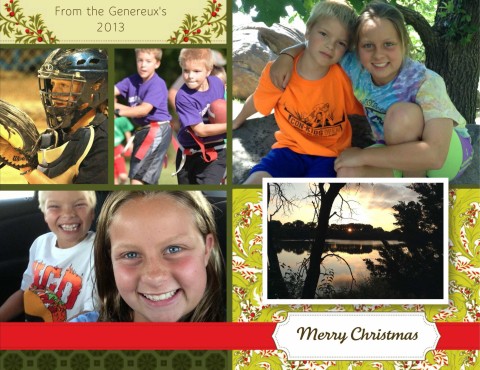 In 2013, the series almost ended because I didn't want to take time to do it. My daughter stepped up and made one using photos she made with her iPad using a Smilebox app.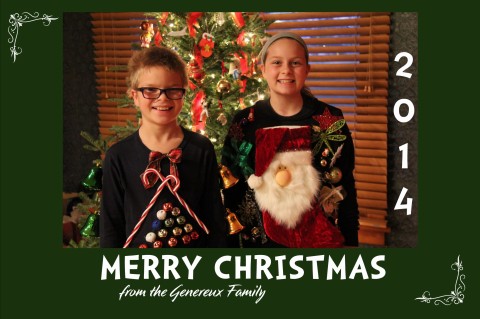 In 2014 my kids had an "ugly sweater" contest at school. They made their own sweaters (with Mom's help) and it was a perfect subject for a Christmas photo.