Last week my wife Wendy & I saw the Tim McGraw and Faith Hill concert in Wichita, KS. This might sound like a pretty ordinary thing since people go to concerts all the time, but for us it was a special night. We've been married 24 years, and I can't think of one concert we've been to that was similar to this one.
Our tickets came courtesy of Vettix.org, an organization that provides free tickets to active duty service members and veterans. According to the website…
Vet Tix provides tickets to events which reduce stress, strengthen family bonds, build life-long memories and encourage service members and veterans to stay engaged with local communities and American life.
I would say that in my case, it did just that. Because we have made the choice that mom would stay at home instead of working at a job while we raise kids, money has always been tight for us. Going to expensive entertainment venues just doesn't happen much.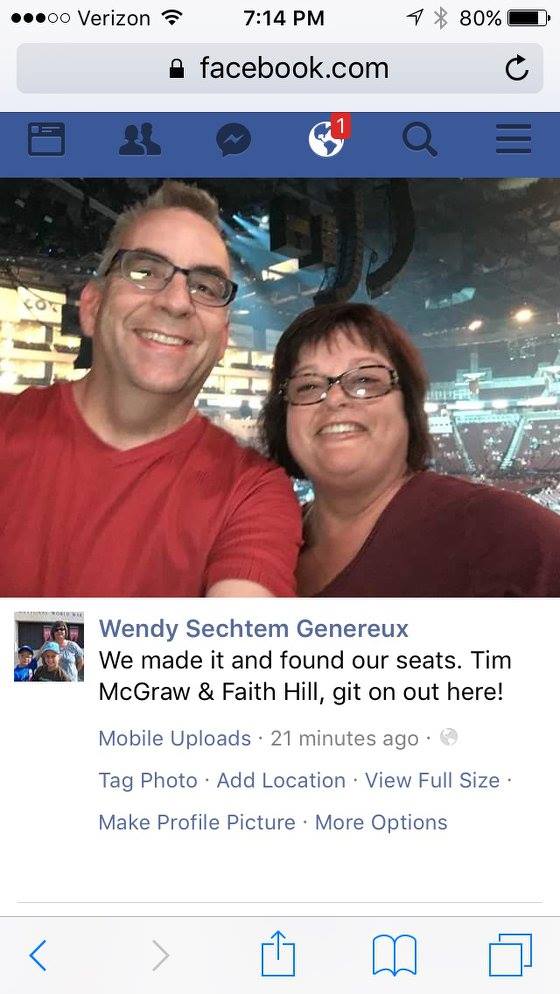 I also commute to work every day over an hour's drive each way because we live in a rural area of Kansas. This means attending something like a concert is going to require some extra effort just to make it happen. Wichita is more than an hour beyond where I work, so the day of the concert, Wendy met me at work, and we continued on from there.
Our tickets were "will call" which I wasn't familiar with the process, but it meant we had to arrive early and pick up our tickets at the box office. Our information said the doors opened an hour before showtime, so we arrived about 15 minutes after the doors opened. I was afraid there would be a long line to get our tickets, and another long line to get into the show. But it worked out that we got right in to get our tickets, and once we had our tickets, we'd already passed through security so we didn't have to wait in line again.
We ate a bite of fast food through a drive-through on the way there, because we didn't know what our options would be once we arrived. We laughed when we got inside the InTrust Bank Arena and it was like a ball game environment with dozens of vendors were there.
The concert was a little bit like when you show up at the movies for announced showtime, and you have to sit through half an hour of ads and previews. The show was scheduled to start at 7:30, but I recall the opener didn't take the stage until around 7:50.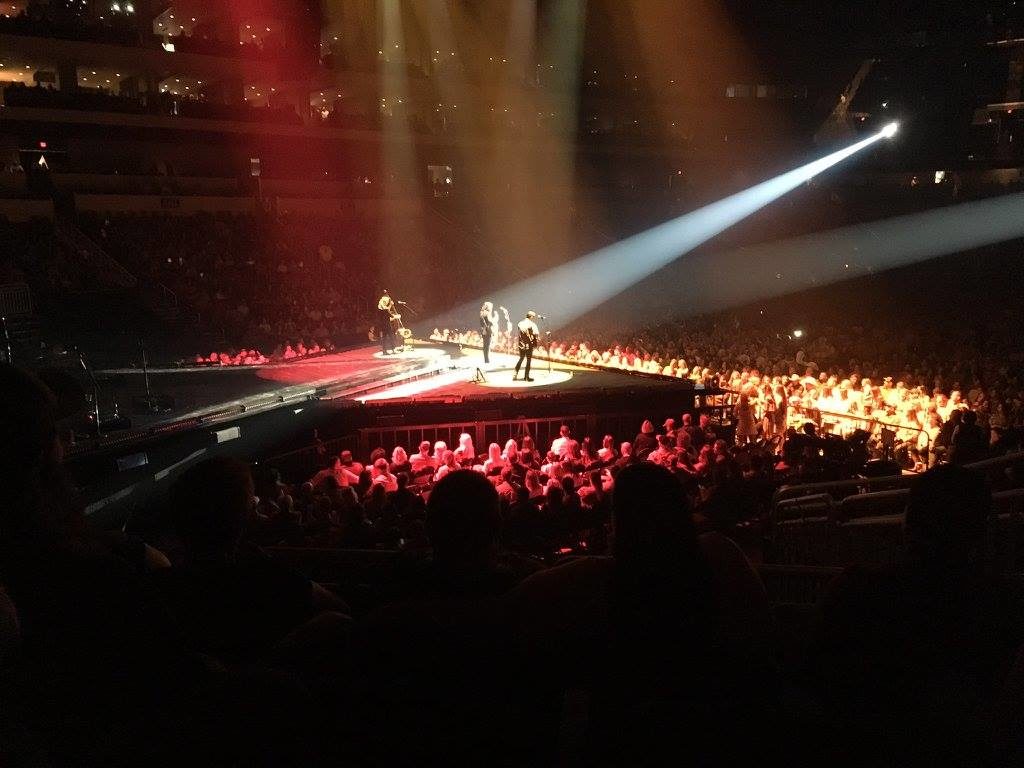 Somewhere around 8:30-something, Tim & Faith finally took the stage. Oh, the lights and sounds, so large that you could feel it in your bones. It honestly felt like more of a rock concert than country. I looked and looked, but couldn't find the tour bassist's name. He was one of the most entertaining people I saw on stage. Totally into it; he rocked the entire show.
The whole thing was very  theatrical. The laser lights reminded me of the time I went to see Yes: Big Generator in concert in Tokyo. But this show was even bigger than that one, mostly because of new media that is available.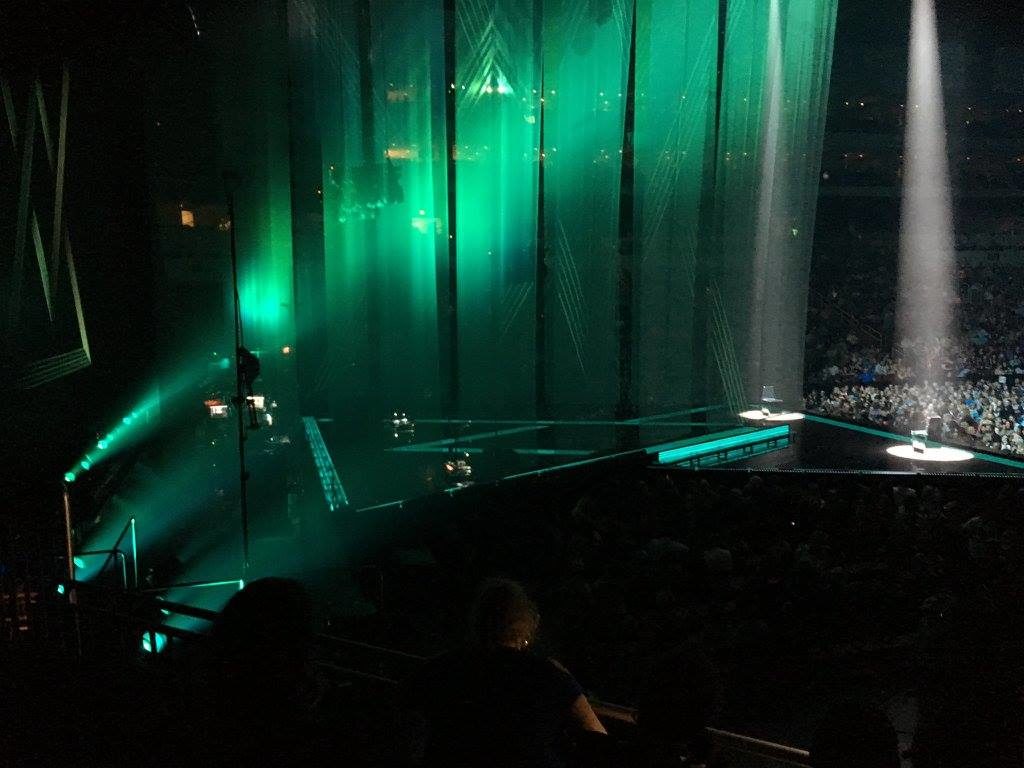 Video was a big part of the show. Some of it showed up on automated scrims that lowered and raised, and arranged themselves in different patterns to show video and video effects.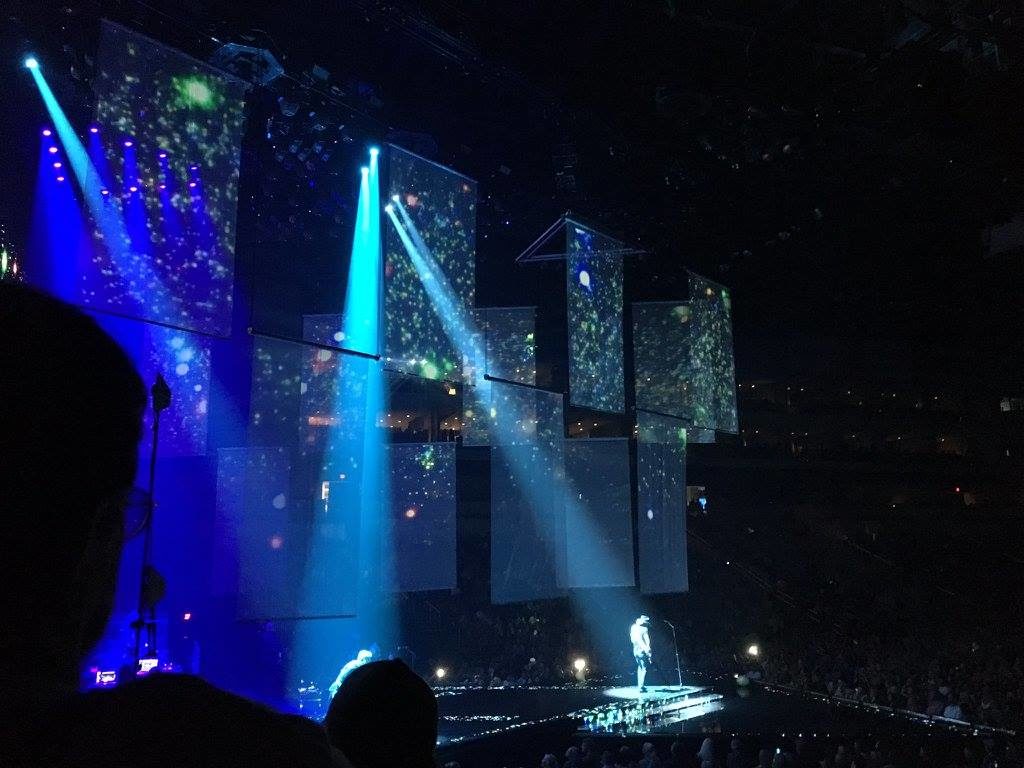 Other video showed up on the big screen behind the stage. We were sitting so far forward in the auditorium, it was hard for us to see much on that big screen.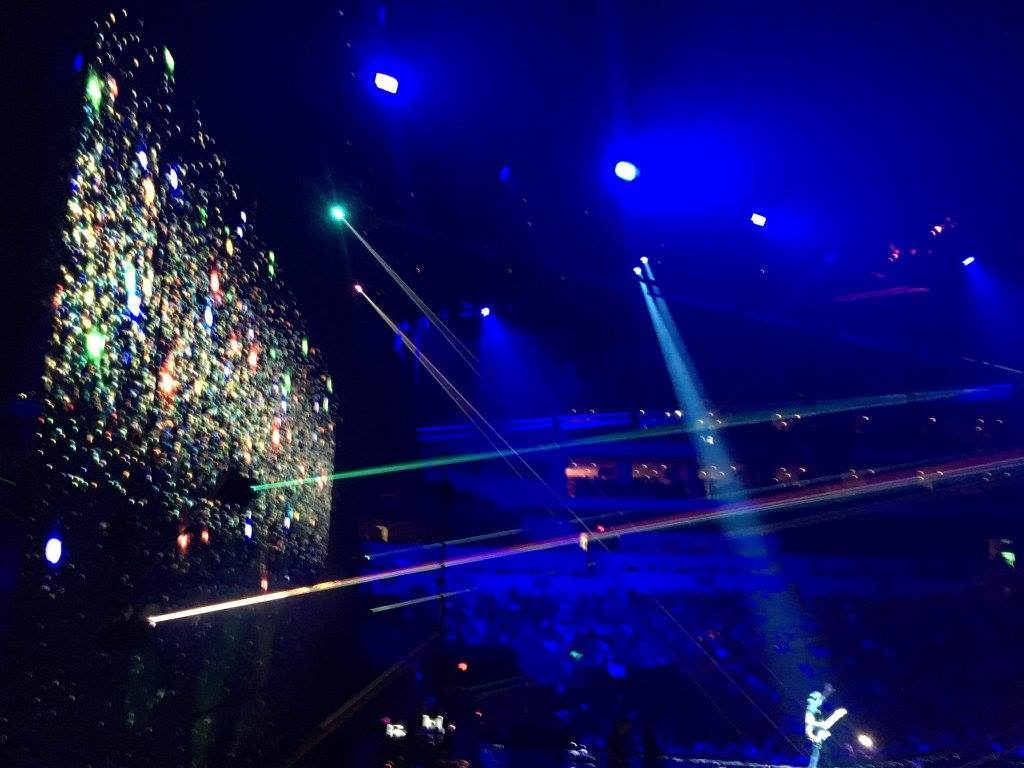 But we were close to the performers. At times, really close, like in this picture of Faith Hill taken on an iPhone.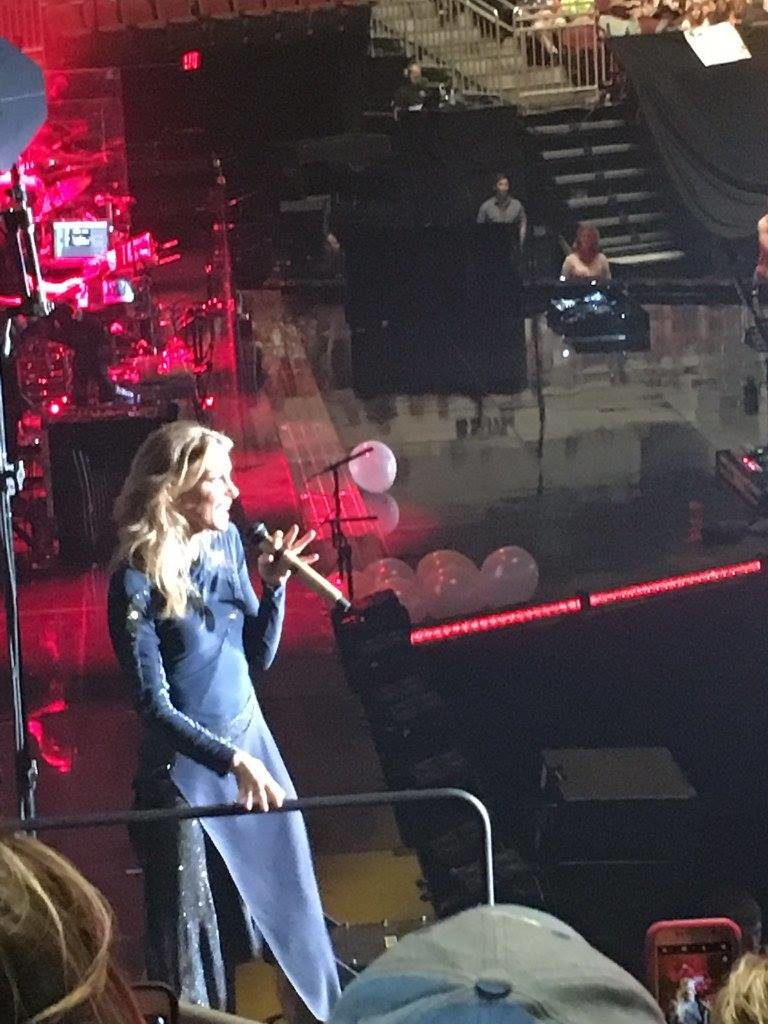 She was right there by us, and almost everyone had their phone out. Early on, I decided that the quality of my photos and videos wouldn't be much to write home about, so I planned to put the phone away for most of the evening and enjoy the show. But when she came up right near where we were sitting, I had to try to get some kind of photo. I'm glad I did.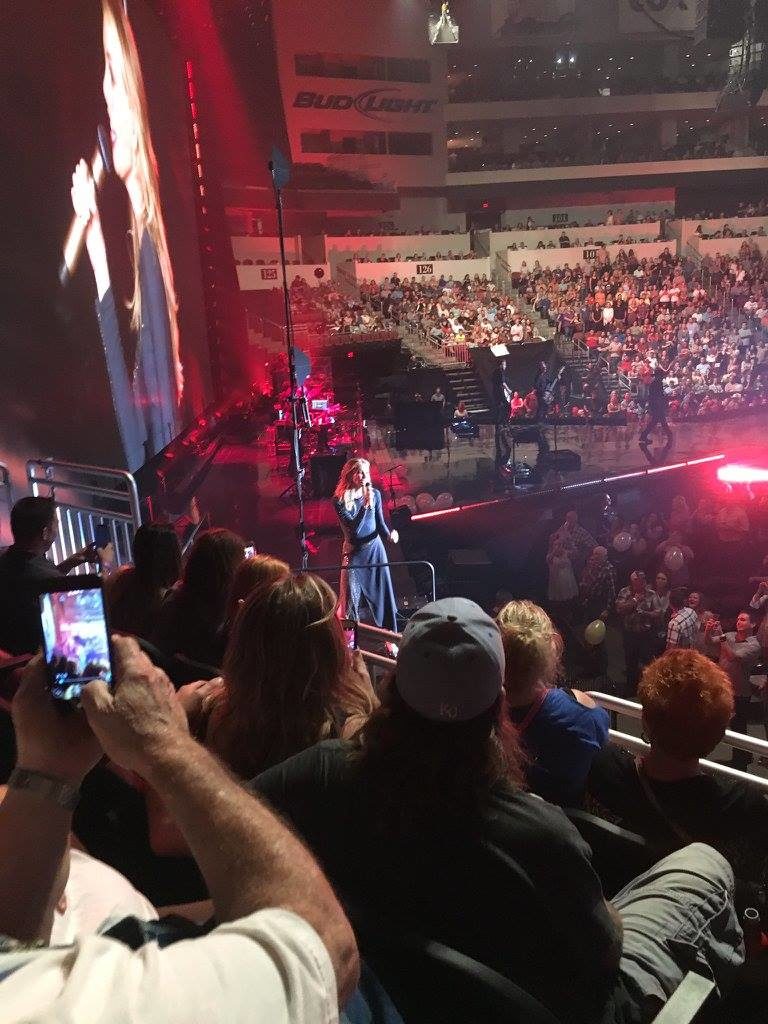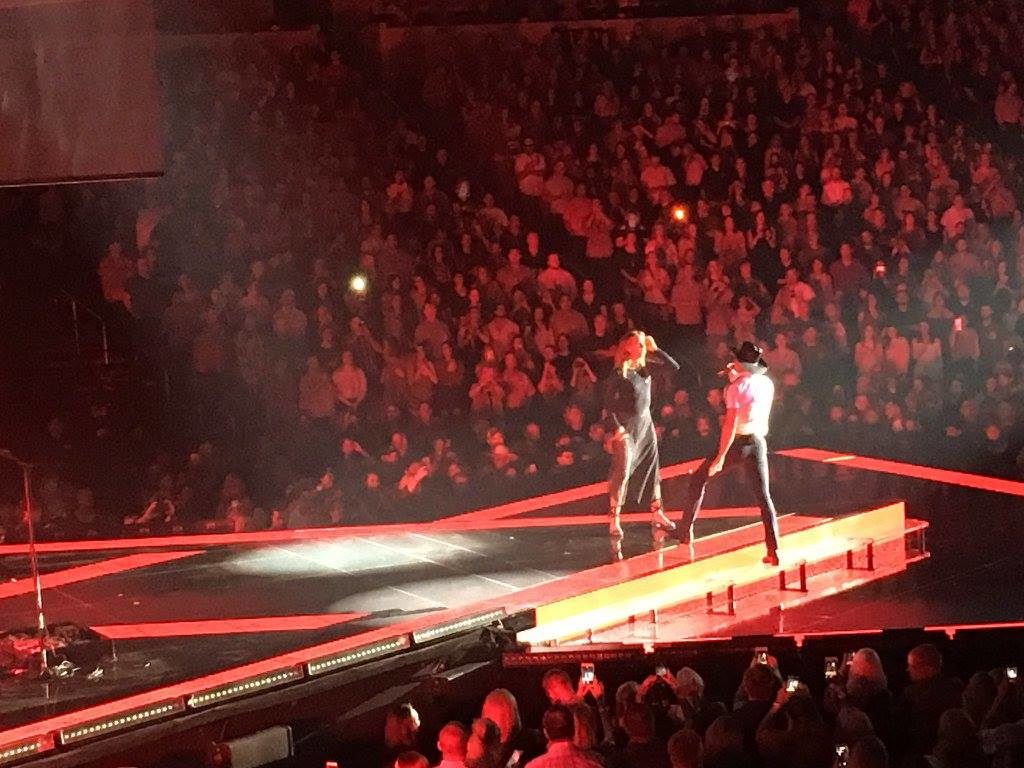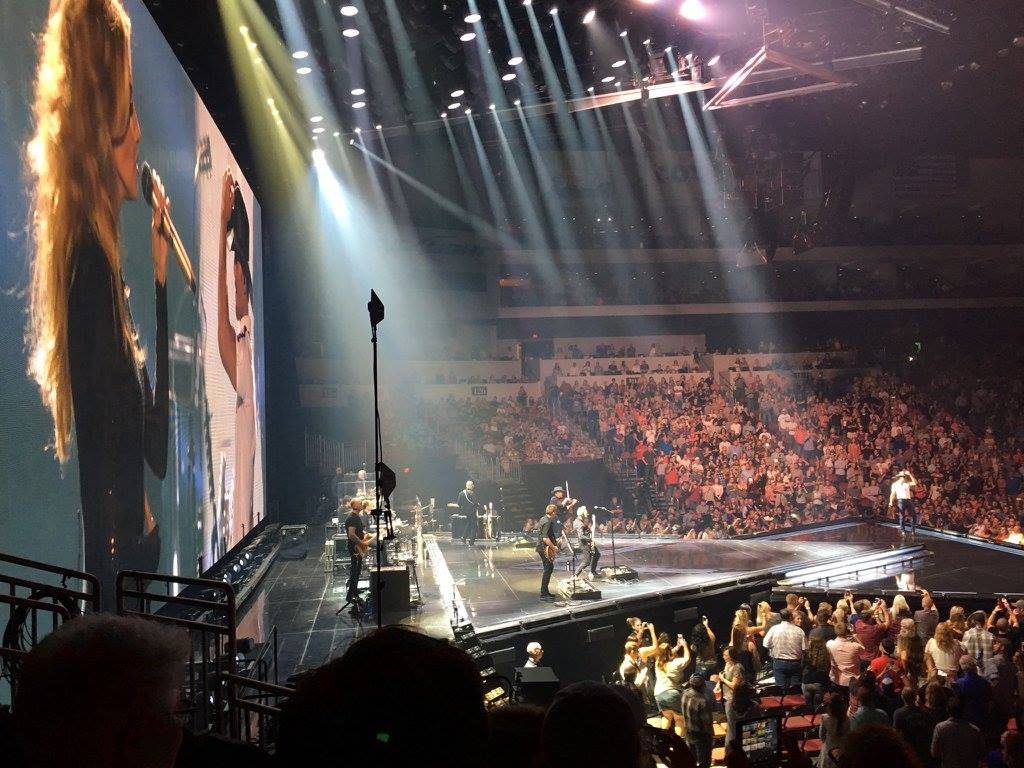 It was a great concert, and a wonderful date night out with my wife, something that is far too rare. It was very memorable and I thank the Vettix people so much for making this happen.