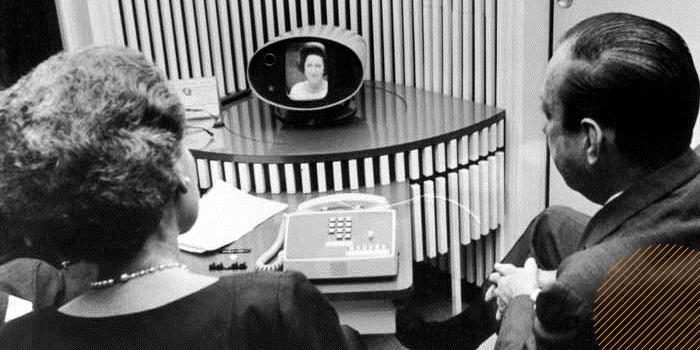 I remember the first time I did a live Skype call with someone. I was acquainted with him, but didn't know him well—only through the Internet. I had no camera on me because my computer was old, but I still felt very awkward looking at the live video feed of him. It took me a long time to get used to the idea of doing live video conferences because it was new and strange to me.
Actually, the idea isn't new at all. AT&T invented a video telephone in the 1960s. They market tested it, and it was a failure. People didn't like it and I get it. But today, I'm a believer in the video conference. It is so easy to do with the technology we have.
Things are shifting today, actually in the opposite direction I think. In the 1960s, people were quite comfortable with having both telephone conversations and face to face conversations. I've noticed that young people today are having less and less of either type of real-time conversation. They are mediating their conversations, so they can consider, parse and edit every word that is said. I'm not saying this is right or wrong, but I think it imposes unnecessary limitations on their life and workplace skills to do it this way.
That is why I am always experimenting with different techniques to engage with students. I think it is good for all of us to stretch beyond our comfort zones, to learn new skills and bring them to bear on solving the problems that life presents us with.
This semester in my DIGME406 online class on Social Media, we are experimenting with using Flipgrid. The little bit that we've tried it seems to have worked pretty well. We all have different schedules and I think it is difficult to try to do live conversations. Flipgrid seems a nice compromise in that regard. It mediates the conversation, so you can record a video and try again if you don't like it before you commit it. You can also upload a video that has been edited if you wish. And it is asynchronous so it works with anyone's schedule. So I'm excited to see how that works out.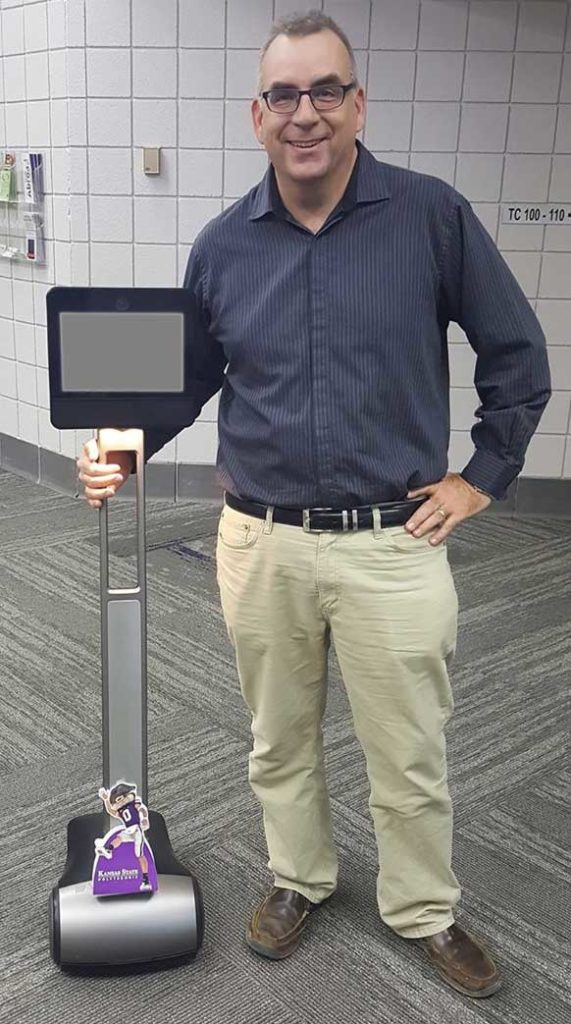 The previous time I taught the online version of this class, I gave an assignment of visiting with me in real time using a telepresence robot. A few students tried it and liked it, but ultimately, I gave up on that one because I had a really hard time with the tech working for everyone, and also some people simply didn't want to try it I think. We ended up using Skype or Facetime, and even a POTS (plain old telephone system) phone call. But I still like the idea of having a live chat with each of my online students. Distance education is so isolated for everyone involved.