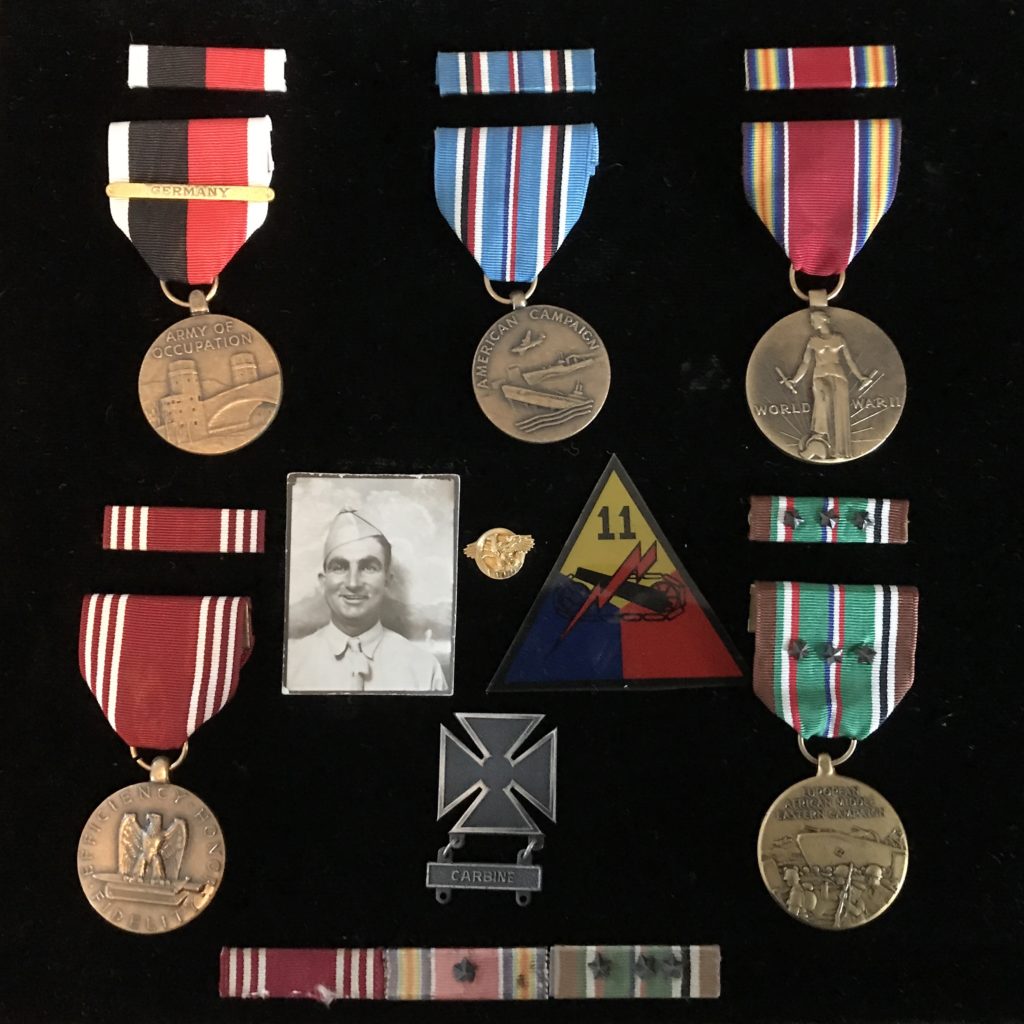 My grandpa Claude Rickley was a proud soldier of WWII. He was a member of the 11th Armored Division and fought in the Battle of the Bulge. He rarely talked about his experiences in the war but I know he saw some awful things, including the victims of the Mauthhausen concentration camp.
Today marks the 75th anniversary of the invasion of Normandy, D-Day. My grandpa was already 32 years old in 1944, married with a child. If I remember correctly, his unit gave him the nickname "Pops" because of his age. He didn't go ashore with the first wave at Normandy. The 11th Armored Division came ashore at Normandy in December of 1944. They fought in the Battle of the Bulge.
It was personally knowing people who fought in WWII that made military service a normal thing to do in my mind. I was eager to join the service as a young man and wear our country's uniform. I was surprised to learn later on that not everyone has such warm feelings about it. One mentor I once had even advised me not to make too much of my military service if I hoped to be successful since not everyone has a positive opinion about it. That was, and frankly still is, confusing to me.
Living the life I've lived and knowing what I know, I think it is true that no one can fully appreciate the sacrifices that have been made by people like my Grandpa Claude. My own experience, even with the few weeks of combat I experienced in 1991, pales in comparison with those who endured combat in WWII. So if I struggle to conceive of what it was like, imagine what it must be for someone who doesn't personally know anyone who has served.
I truly hope that we never forget where our freedom comes from and who has bought and paid for it. Today, my thoughts are with those who have served and are currently in the service of our country. I shall never forget.