Last night I went to hear a talk in Lincoln, NE presented by Hollywood screenwriter and professor  Barbara Nicolosi.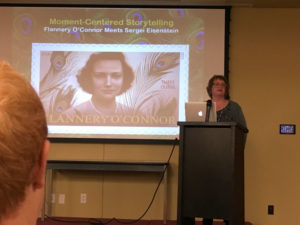 While discussing Flannery O'Connor and Sergei Eisenstein she asked the audience if anyone had heard of Sergei Eisenstein and no one raised their hand. I'm thinking to myself, nope, I've never heard of him.
This morning, I decided to learn a bit more about him and after searching a bit online, I found this fascinating clip about Eisenstein's pioneering use of montage.
After viewing the video clip, I flipped over to another tab I had open in my browser from some recent reading I had been doing. (I always have several tabs open, it is just my way.) The next tab over was an online copy of Notes of a Film Director by Sergei Eisenstein! Yes, I had just this week been reading about his work on Archive.org but did not put two and two together. Doh! What a goof I am! I was interested in the book, but really paid no attention to the author, only to the subject of film and the fact that this was a really old book about the subject.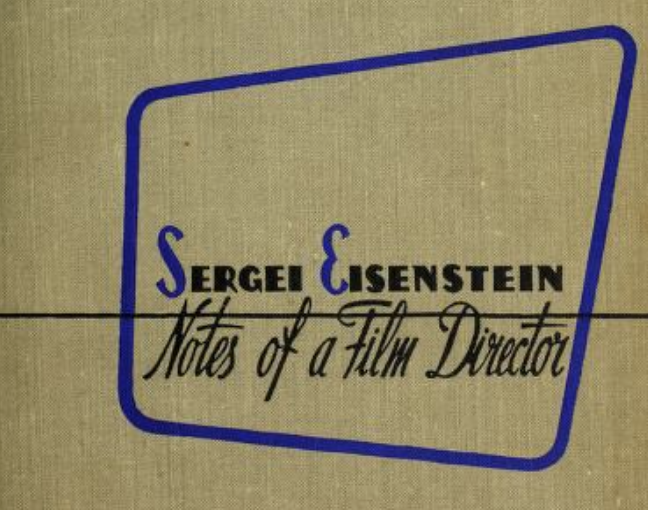 I do recall that one thing catching my interest early on in Eisenstein's book was his discussion of the audience and how they were then becoming adjusted to the language of film; that is film with the cuts and edits of montage. It is useful to remember that in the early days of film, audience members had no experience with such techniques.
I'll try to write a bit more about what Barbara Nicolosi shared last night in a future post.