These were the first drawings we made in the Writing the Unthinkable Workshop with Lynda Barry on November 23, 2019 in Evansville, Wisconsin. We started by drawing a full breakfast table setting with bacon eggs, and a cup of coffee… with our eyes closed. I forget the time we had to do these drawings, around one or two minutes, I think. I first heard about doing blind contour drawings from Betty Edwards' Drawing on the Right Side of the Brain book.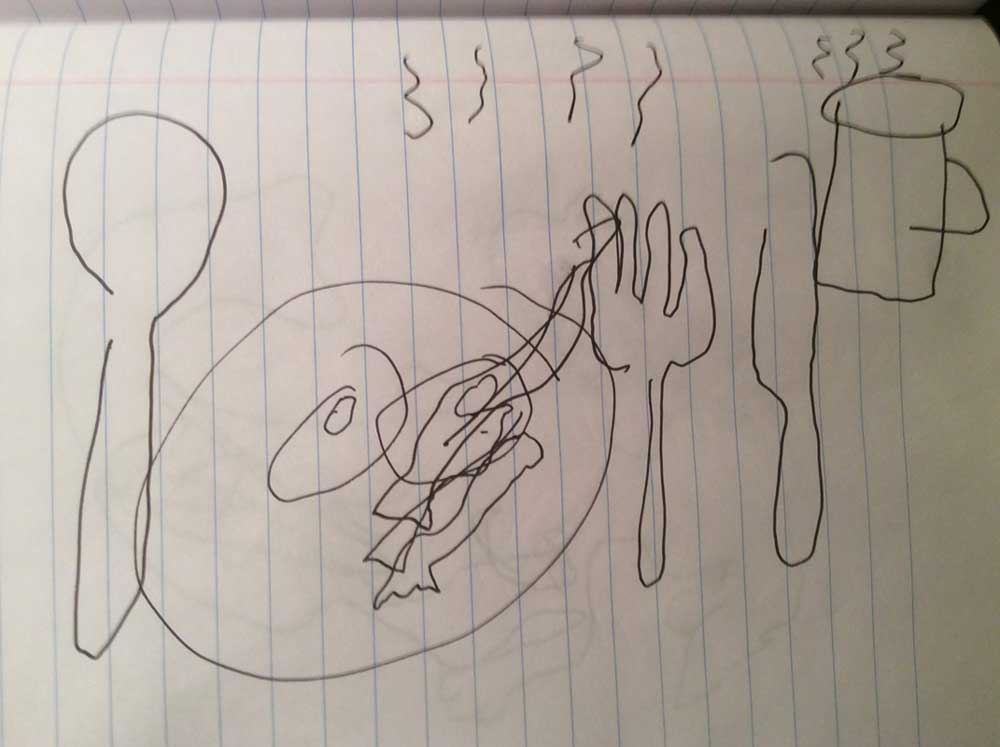 The next thing to draw is a giraffe.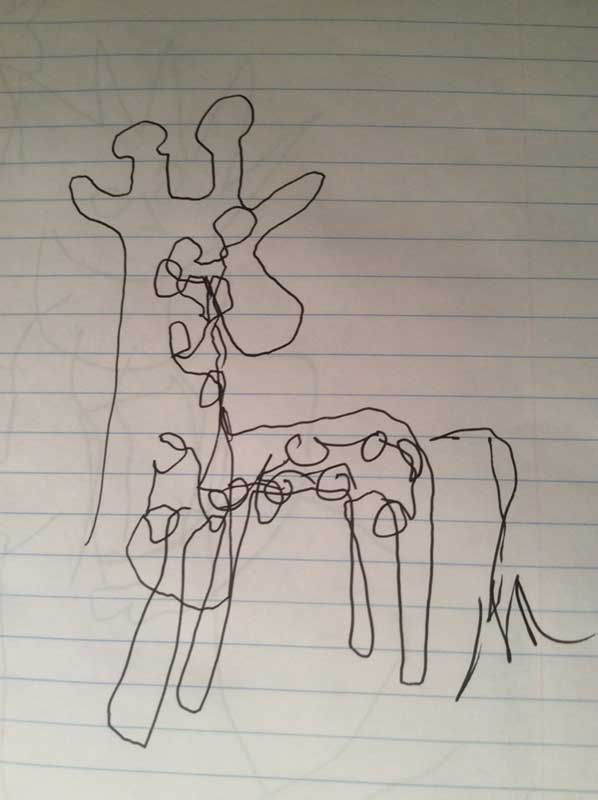 Followed by a mermaid.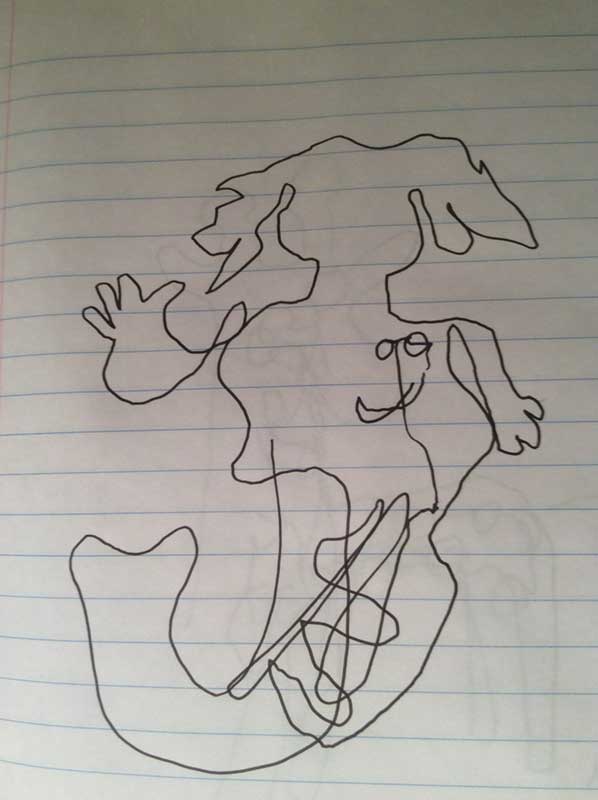 The Statue of Liberty.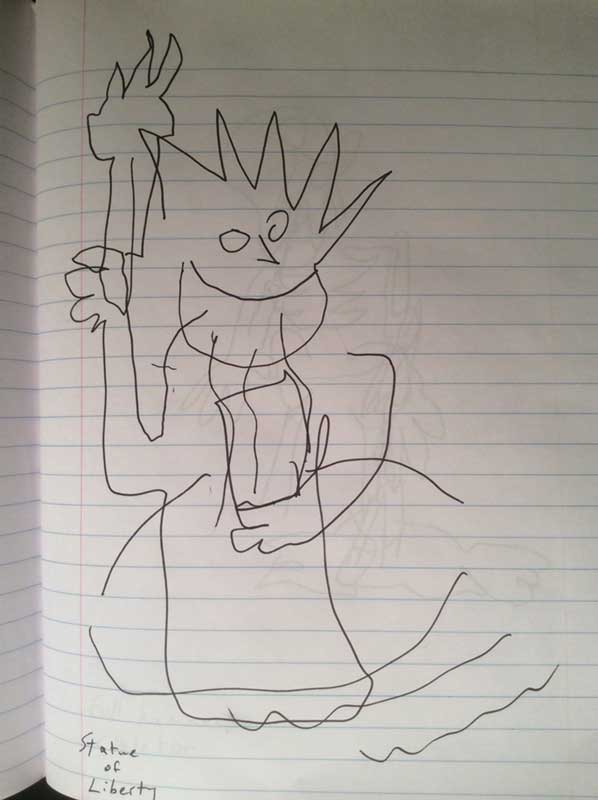 A skeleton.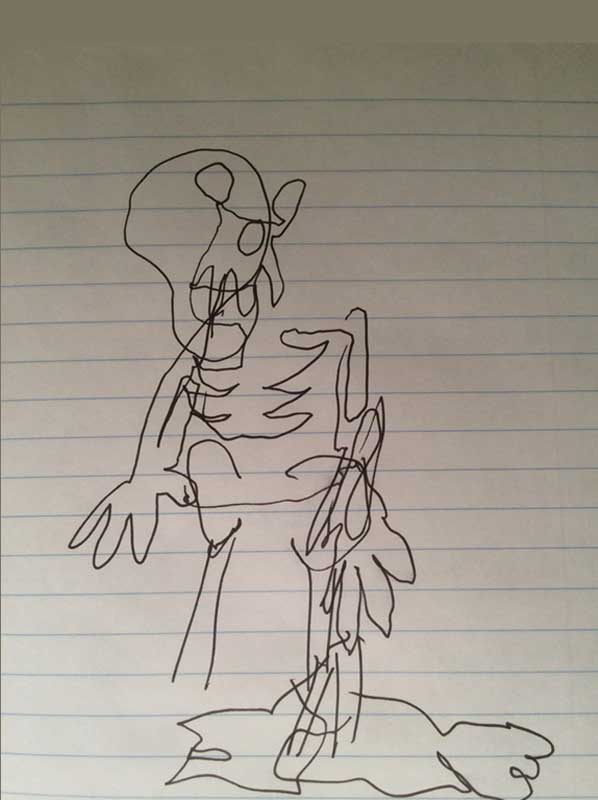 Drawing blind is a great way to free up the mind. We were drawing in $1.00 composition books, the kind with the marbled black covers, which Lynda explained is useful for drawing because they are so inexpensive you don't worry at all about messing up something expensive and nice. If you mess up, you can keep going. The thing about drawing with your eyes closed is that there is absolutely no wrong way to do it. You just use your mind's eye and go for it!