Still getting used to the new dip pen.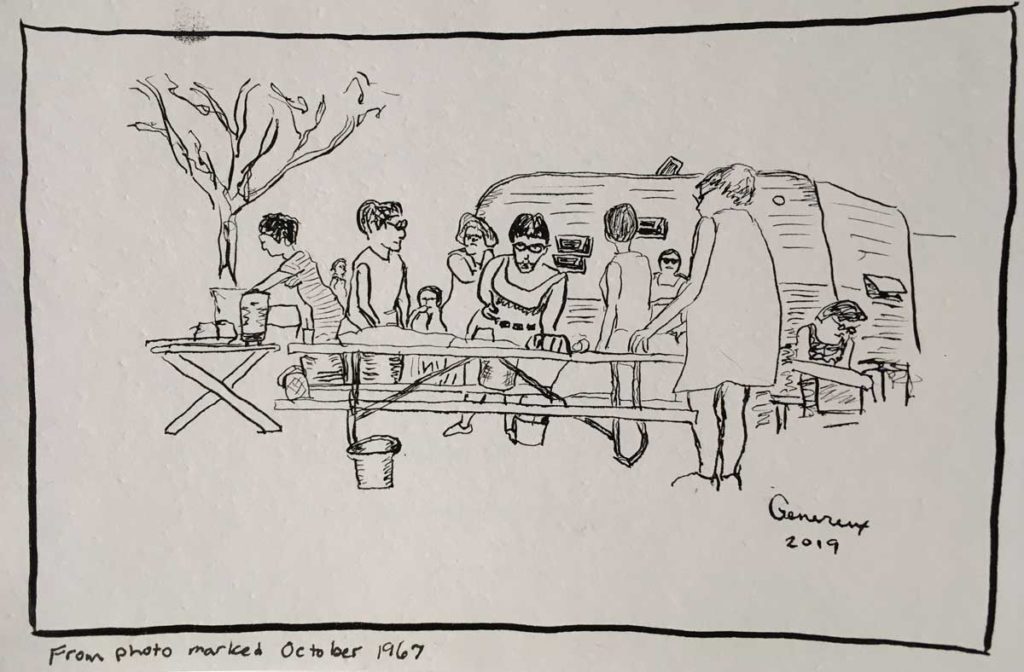 You can see a smudge on the top one where I stuck my pinky in a still-wet line of ink. Oops!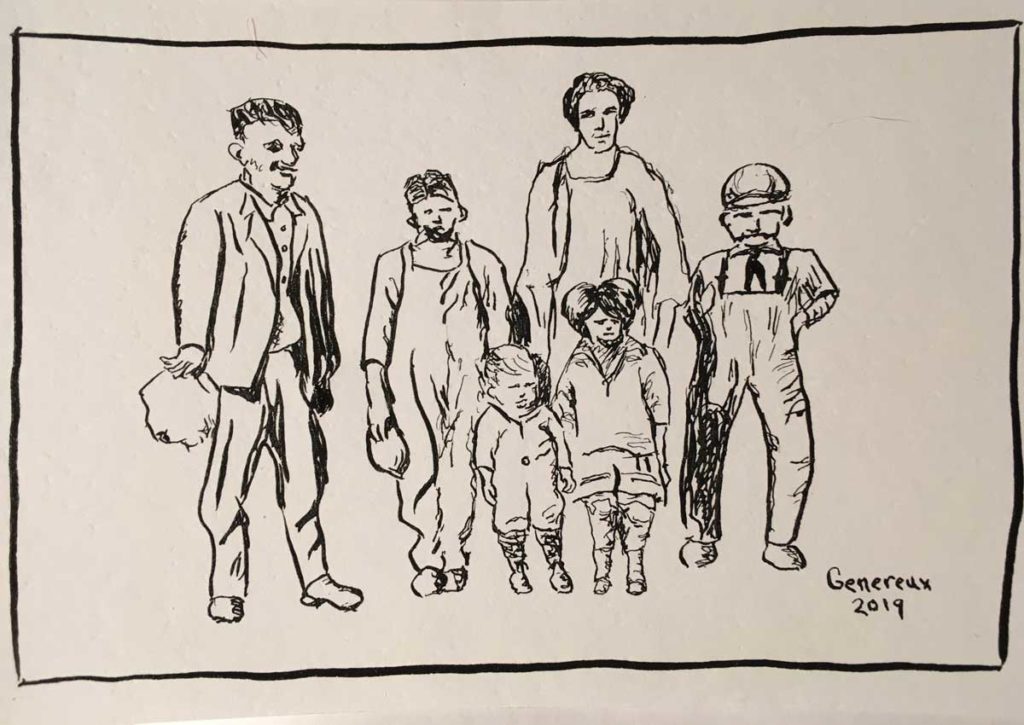 Both of these are photos that I found in a box of my grandma Peg's pictures. I don't know if there are any relatives in these, I imagine the family in the second one is probably related in some way. While I don't know anyone in either photo, I loved both of these pictures and decided to draw them.
*edit. I learned from family member Wava that the second picture is indeed of our family. The two adults are my great grandparents on my mother's side along with four of their ten children. The second smallest person, the one with the big hair is my grandmother Bernice.