This is a series drawn from a photograph of a woman I work with called Cheryl. She was very complimentary of the cartoons I've been posting on Facebook and wanted to know when she would get to see one of her. So this morning I drew this first one in my sketchbook from a news photo I found of her online. (She's a rock-star around these parts!)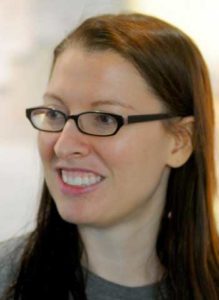 I used the 3-color technique that I've been practicing, first in yellow, followed by orange, then finally with blue. After this, you use black ink. Er, I guess that's really four colors, isn't it? Or is black a color? Oh well.
It is interesting how an image just appears when you follow that process. It reminds me a little of how an image magically appears on photographic paper in a darkroom. First, you can barely see it. Then it gradually becomes more clear. Finally, the image is complete.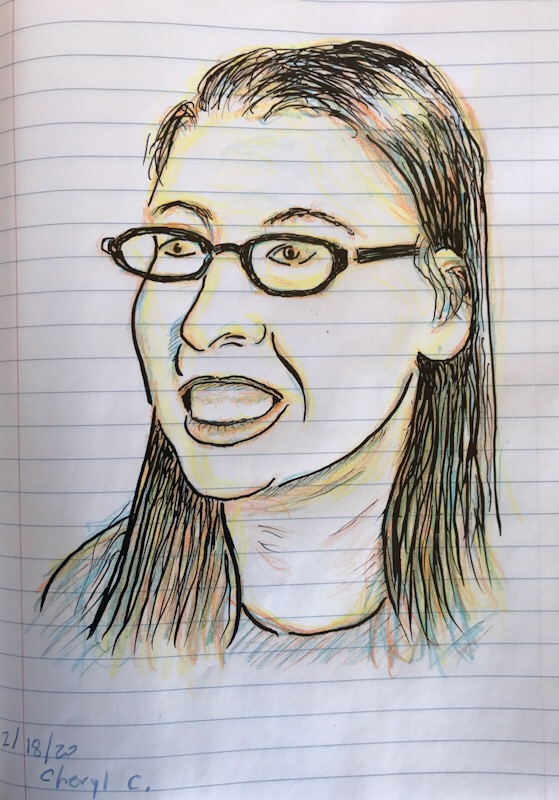 After this sketch, I drew a series of other line drawings, working now from my sketchbook drawing instead of the original photograph. Unfortunately, I did not keep track of the order in which I made the sketches. I do know I started out drawing more detail and with each iteration, I tried going faster and with fewer details. So that is one explanation for why each one is unique and looks quite different from the others.