One of the ideas I regularly try to convey to students is that Social Media can be used for serious, professional purposes. A good example of this was an online conversation I participated in this past week about teaching literature.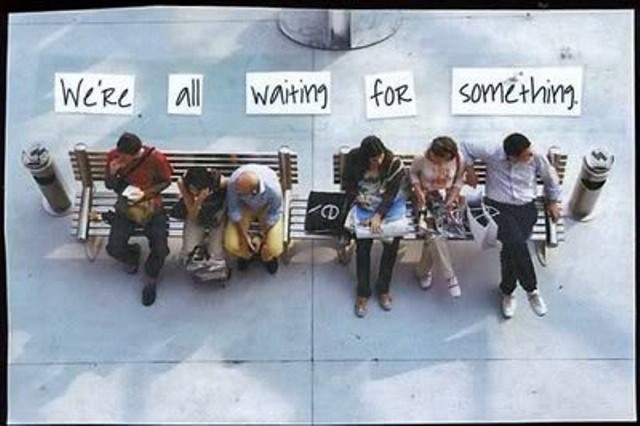 It all started with an innocent post from my Internet friend Scott Andrews, a professor of literature in California. I've never met Scott in person yet, but we've become connected online through a mutual acquaintance.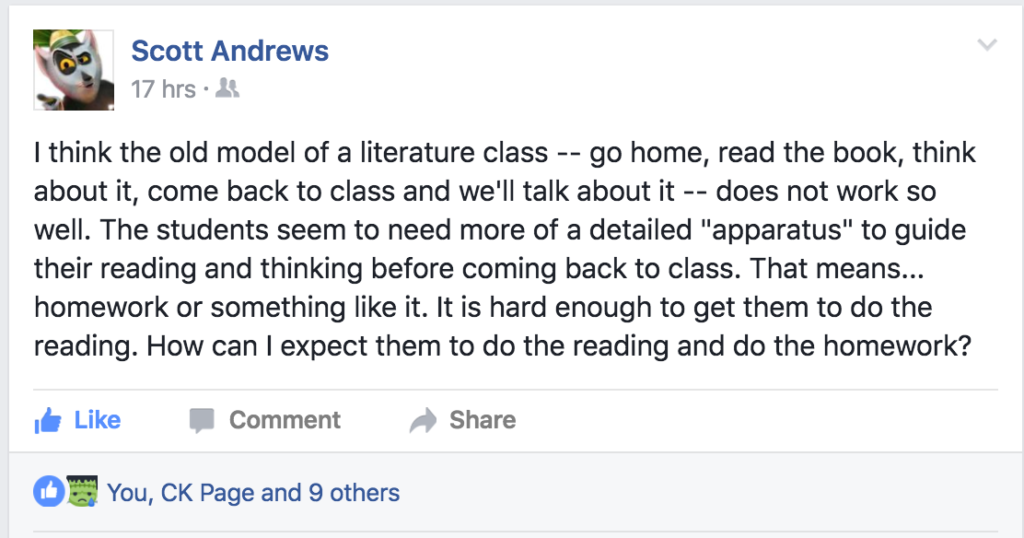 I really appreciate these discussions, because I can see what professors from other disciplines are thinking about.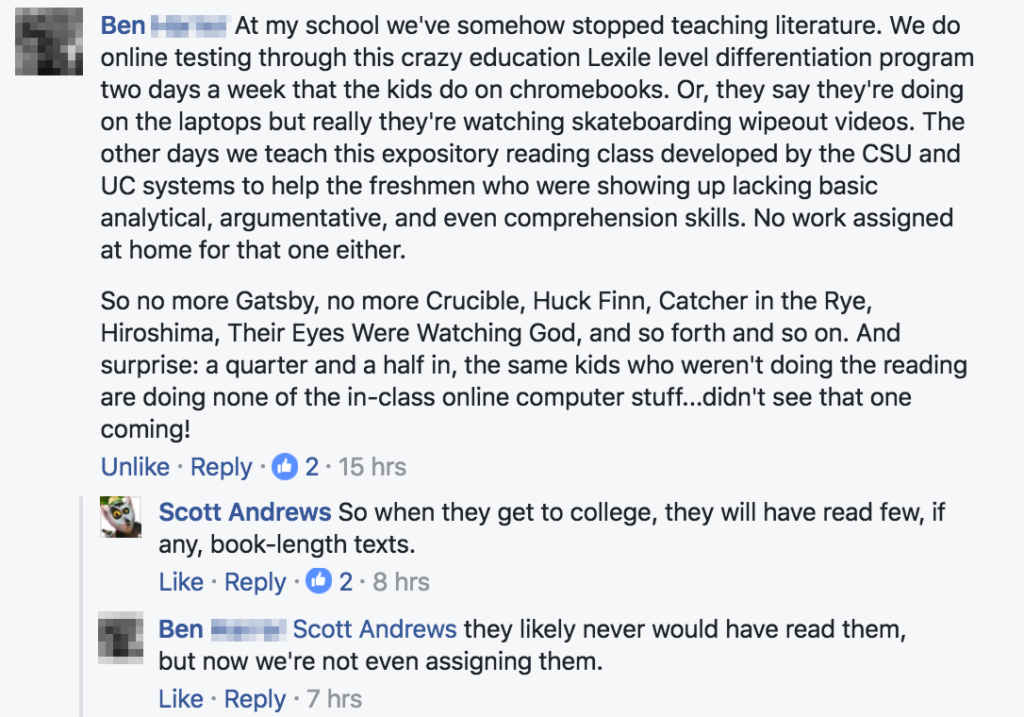 I shared a comment about a speaker I saw earlier this year, Jean Twenge, author of Generation Me, and researcher of young adults and their culture.

I couldn't remember where the data on the plummeting levels of reading came from exactly, Dr. Twenge shared so much with us last spring. But I need to find out. In short, it is a real challenge getting students to read anything substantial these days.
But I seem to recall seeing a graph that showed the rise of the smart phone and the decline of substantial reading happening around the same time. Certainly Internet access has reduced the amount of novels, magazines and newspapers we read. But mobile tech has taken our reading habits to new lows.
My approach lately has been to break a text down into manageable chunks and have each student read and report back to the group. Although no one reads an entire work, we can get a summary of one with a group effort.
Anyway, this was a great discussion online, and a good example of how teachers can collaborate and learn from one another using social media, even if they've never met in person. Anyone can use a similar approach to learn in any field, if they desire.