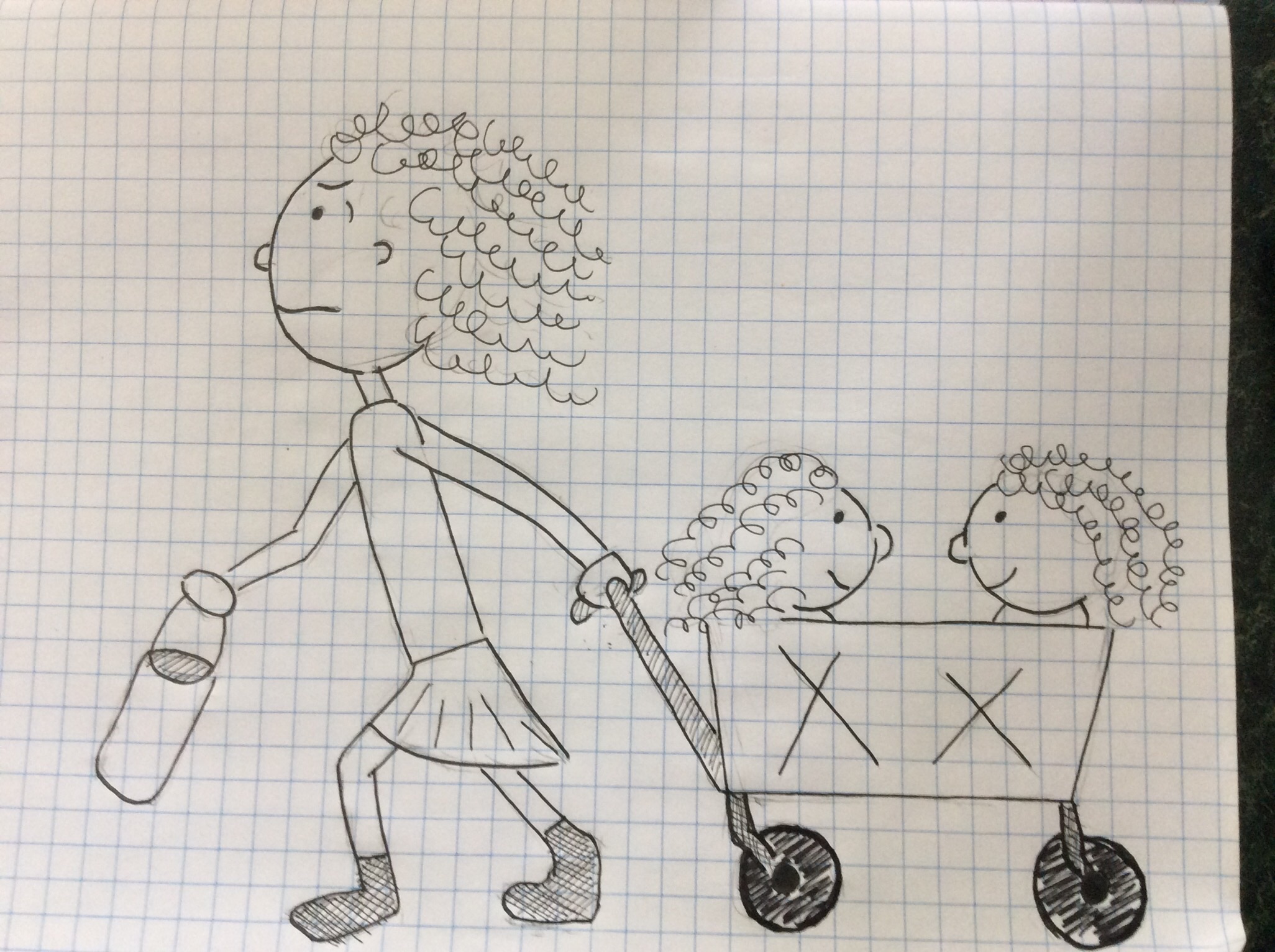 Page 34  of the Brunetti book on Cartooning calls for three single panel cartoons paying attention to action within an identifiable place, line quality , composition and areas of solid black. This is the first of my three.
So far as an identifiable place goes, it may be that only people who do summer league sports recognize this location – a ball park. I saw this harried mom pulling two little girls in a collapsible wagon that is common to families who travel to various ball parks across the country.
I didn't really make any areas of solid black, opting for hatched areas of gray  instead of solid black. Didn't really think about using solid black.