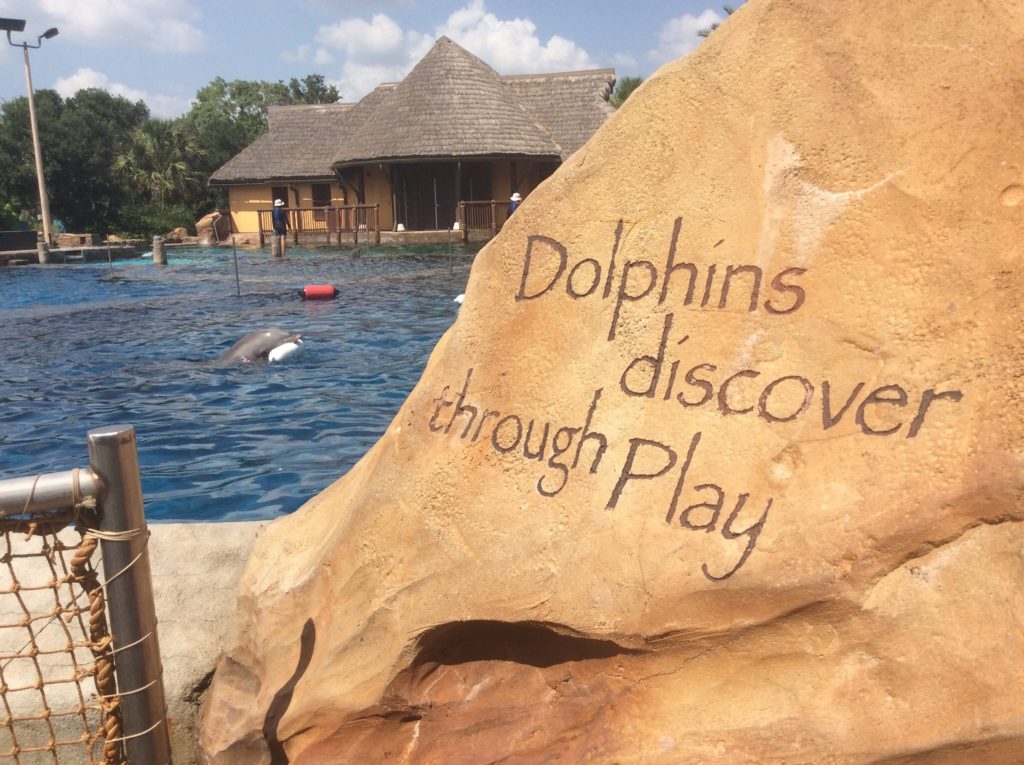 Last week, I accompanied my daughter Emily along with an FBLA group from her high school to the National FBLA conference in San Antonio. We did several activities while we were there, but the one thing I thought was strange was we were not allowed to see the project presentation that her group made for competition. Evidently there were so many of these that they couldn't accommodate audiences for every presentation so only certain events were open to guests and visitors.
But we saw Sea World and on a separate day we saw the Alamo, and we also spent a day at Aquatica, the water park associated with Sea World.
One thing from the trip I thought was worth recording is shown in the photo above in which the importance of play in dolphin development is emphasized. I think we also need signs like this around the schools of our human children. It isn't just dolphins, it is most creatures having brains that use play to learn and develop. Play seems to have taken a backseat to academic rigor, but it is playfulness that stimulates the mind towards the deep learning that lasts a lifetime. So I wanted to share that thought here.