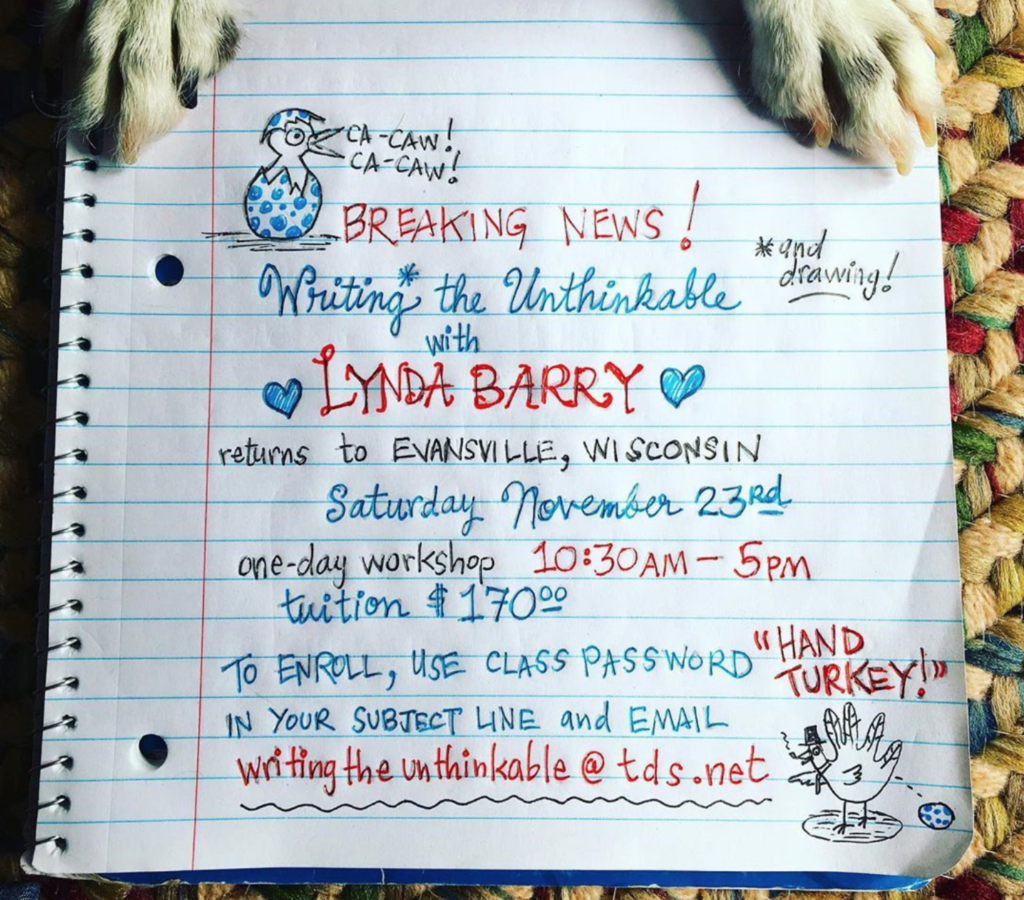 I can't tell you how excited I am that I've signed up to attend the Writing the Unthinkable workshop with Lynda Barry, Graphic Novelist, Cartoonist and Educator. She is a 2019 MacArthur Fellow.
I became familiar with her in 2014 when the Brain Pickings blog discussed her fabulous book Syllabus. At the time I was getting interested in graphic syllabi, so I was blown away by her hand-drawn syllabi and assignments featured in the book. It is one of my all-time favorite books I've ever purchased. I look at it over and over and each time I find something new.
I can't wait for November to get here!