Before you read on, please be sure you have seen the heartwarming Gillette story about the man who shaves his father's face for him each day. It will be the best three minutes you spend today. I will wait until you get back…
=====================================
Wow, how moving was that one? Every time I see it, I am filled with emotion about those two men. It makes full use of the memes that move us, namely mission, pproblem-solving caring, and distinguishing yourself.
Since I am on social media often (probably much too often) I encounter many things that might simply slip past most people's radar. However, I saw this particular story on the evening news so it must be getting some greater traction. It seems that the Gillette brand of shaving razors has created a video that is generating some controversy. As of today, it has over 20 million views with 582K up votes and 1M down votes.
I was first alerted to it on Facebook by a friend from California criticizing those angered by the ad's message. He writes
"… If guys gotta prop "masculinity" with being a violent, ragey, obnoxious total asshole… damn, boy. Ya got issues. Go get some therapy or something before you make everyone else's life a mess.
Another Facebook friend, a woman from California shared this parody: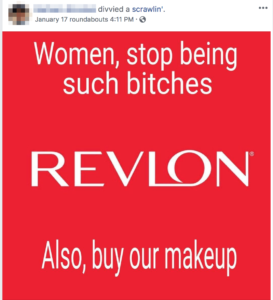 When I am presented with two such widely differing views from people I truly respect and admire, I know it is an opportunity for me to reflect and think about my own stance. I also recognize that since it is a divisive issue, it will probably be a good question to raise with students who are developing their media/information literacy skills.
The main question I have is why does Gillette owned by Procter and Gamble, or any company for that matter feel compelled to lecture us about morality? Why should we pay any attention to it? As Stephen Colbert asks, do we need to be taught moral lessons by razor companies?
I always refer back to the key questions of media literacy when thinking about these things. These days I want to think critically about any corporate message, positive or not, because I know it ultimately seeks to influence me as a consumer. Ultimately they want me to buy what they are selling.